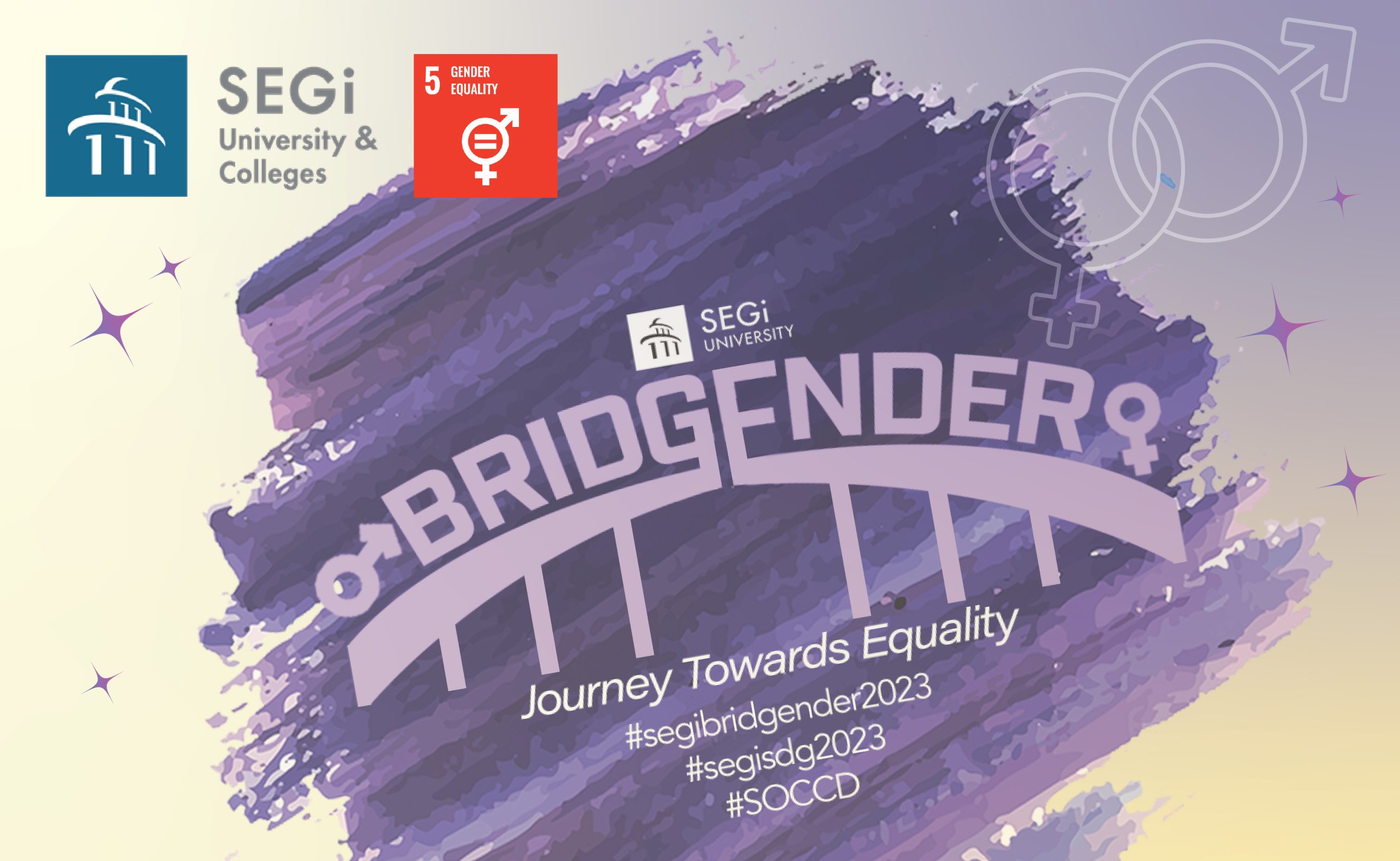 SEGi is thrilled to announce the launch of SEGi Bridgender 2023 – a fundraising campaign that supports our efforts towards achieving Gender Equality. This exciting will bring together industry speakers and local artists for a day and night of thought-provoking discussions and incredible music.
Date: 21 March 2023
Time: 8pm
Venue: SEGi University,
Kota Damansara,
Multipurpose Hall (MPH).
Don't miss this exciting event!