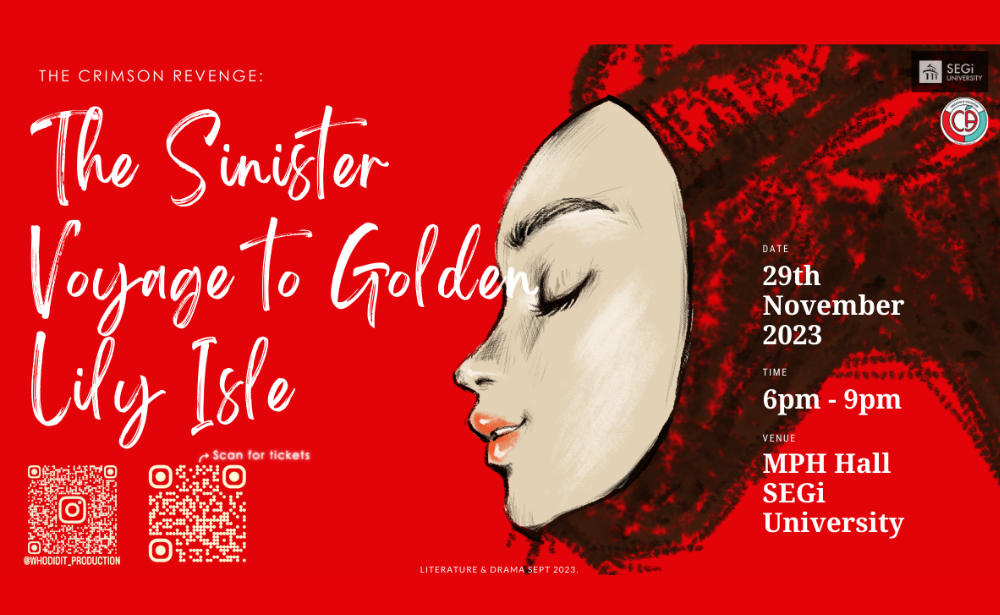 Prepare to embark on an extraordinary journey into the realm of mystery and suspense! On 29 November 2023, at SEGi University, students of the EDT3173 Literature and Drama Course, Bachelor of Education, proudly present:
"The Crimson Revenge: The Sinister Voyage To Golden Lily Isle"
Join us for a night filled with suspense as you become a crucial part of the unfolding drama. This is your chance to immerse yourself in the world of intrigue, and perhaps even play a role in uncovering the truth.
Mark your calendars for a dramatic night that promises to leave you breathless with anticipation!
📅 29 November 2023
🕒 6 – 9pm
📍 Multipurpose Hall, SEGi University
🎟️ Early-Bird Discount: RM15 (ends 12 November) / RM18 (original price)
Grab your seat now! Visit: https://get-qr.com/6tgKfM