The Graduate School of Business, SEGi University, Kota Damansara, Malaysia proudly presents our first SEGi International Conference of Business, Environment, Sustainability and Technology (SiBEST 2022) to be held at SEGi University, Kota Damansara, Malaysia on 10th August 2022. With our conference theme Revitalizing stimulate discussions and exchange of ideas bringing together academics and practitioners, especially during these times of the pandemic. In this hybrid conference, we hope to provide a platform for international and local academics, researchers, policy makers, practitioners and professionals to share their ideas and experiences in the business discipline related to leadership and sustainability. Importantly, SiBEST 2022 hopes to provide opportunities for collaboration in the field of business and entrepreneurship towards restructuring with an aim of strategizing on sustainability in line with the United Nations Sustainable Development Goals 2030 (SDGs).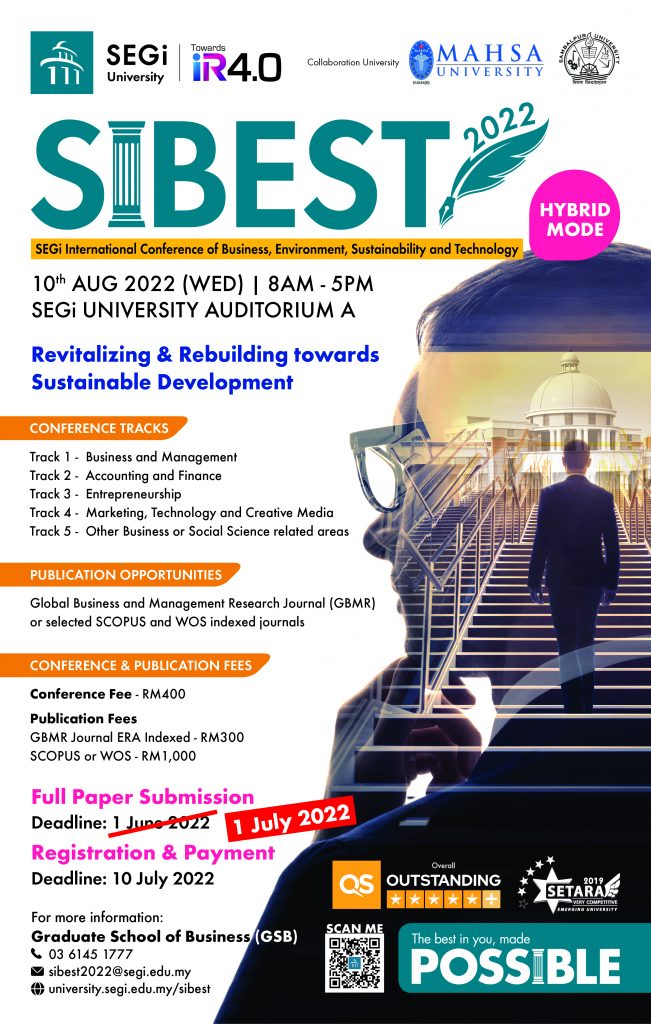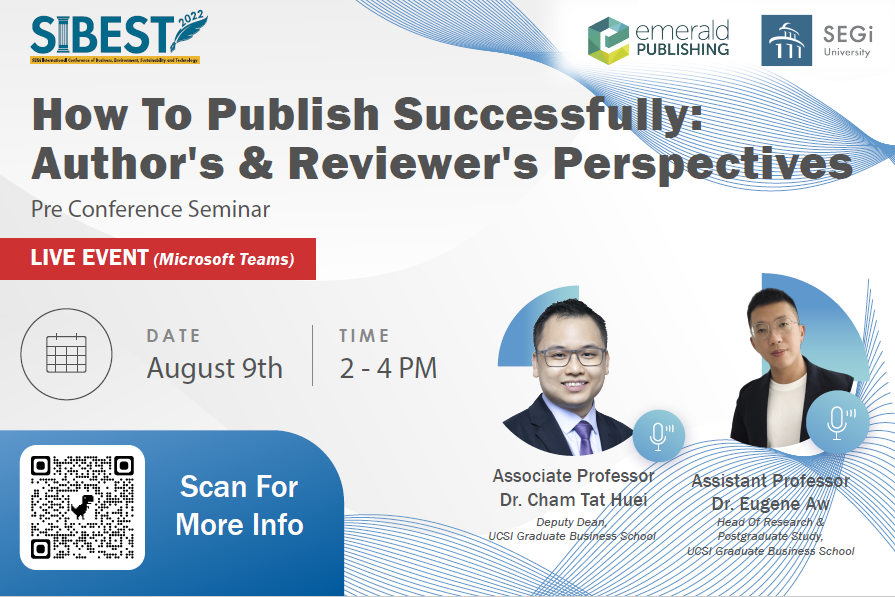 Pre-Conference Seminar (Free Admission)
 FREE Pre-Conference Seminar (A day before SiBEST Conference)
Please register and join us 
Online Seminar Link: Click Here (Live Session 9 August 2022, 2pm)
* For more information on the conference, please download the flyer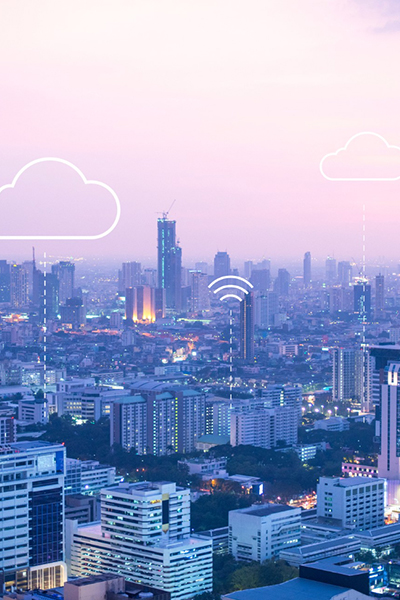 Conference Fee – RM400
Publication Fees
GBMR Journal ERA Indexed – RM300
SCOPUS or WOS – RM1,000
Company Name: SEGi University Sdn Bhd
Bank Name: OCBC Bank (Malaysia) Berhad
Account No: 707-105 9595
Swift Code: OCBCMYKLXXX
Bank Address: 89, 91 & 93 Jalan SS21/60, Damansara Utama, 47400 Petaling Jaya Selangor, Malaysia
Note: Participant to put "SiBEST – participant name/invoice number" on payment reference. This enable us to easy spot the payment is for SiBEST conference.
Join us today
and
submit your paper!
Contact number +603 6145 1777 (ext. 1721)