SEGi University's counsellors organised a group counselling series to help individuals discover their inner selves, allowing them to learn how to express their emotions and enable them to trust themselves. At the same time, they learnt how to set relationship boundaries and think in more constructive patterns by letting go of their emotional baggage.
To date, three counselling services have been held as series of group chats, with 9 sessions facilitated by the registered counsellors from the Counselling Office & Student Experience Office. The topics covered were Unpacking Your Emotional Baggage With Cognitive Behavioural Therapy, Managing Emotions With Gestalt Therapy, and Self Discovery with a Person-Centred Approach.
The Unpacking Your Emotional Baggage With Cognitive Behavioural Therapy group, aimed to allow participants to address their unfinished business safely and therapeutically. By addressing and acknowledging past emotional wounds, participants were taught several tips to deal with the past, such as mindfulness techniques, gratitude cards, mindful stories, and many more.
For the second group, Managing Emotions with Gestalt Therapy topic was chosen because many people are prone to suffer from mental distress as they tend to suppress and bottled up their emotions, eventually causing more stress and anxiety in the future. Participants were taught and educated about expressing their pent-up feelings, including art therapy, emotional freedom techniques, recognising range of emotions and sharing stories.
As for the Self-Discovery with Person-Centred Approach group, the participants were taught various fun ways to discover their inner self through self-questioning, using metaphoric cards and evaluating one's thoughts, words, and self-values, in order to reach their own conclusions regarding who they truly are.
All 9 sessions were held throughout June and July and the participants who had successfully completed the 3 sessions in each group were awarded certificates of participation. Kudos to all, and may the best in you, be made possible!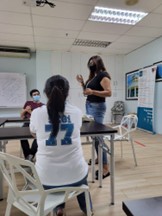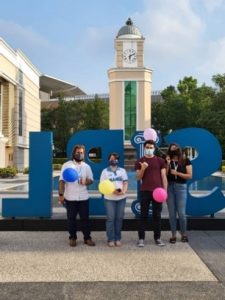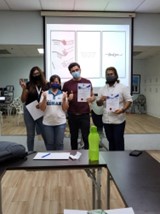 Learning to make peace with your bitter past. Group Chat for Unpacking Emotional Baggage with Cognitive Behavioral Therapy.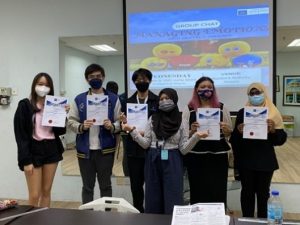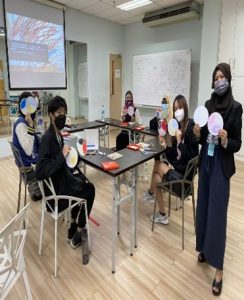 Participants were active and very engaging in group session for Managing Emotions with Gestalt Therapy.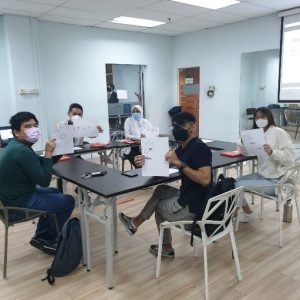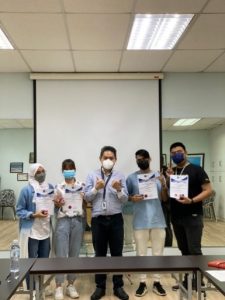 Participants were deeply engaged into self-reflection during group chat for Self-Discovery with Person Centered Approach.