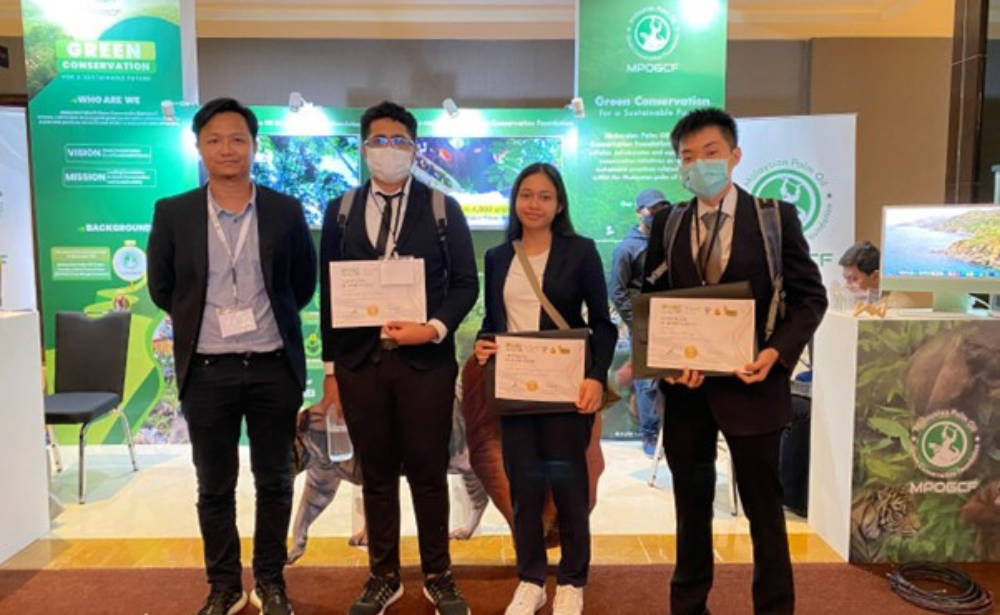 SEGi's Faculty of Engineering, Built Environment & Information Technology's team won the 6th place out of 10 at the International Palm Oil Sustainability Conference (IPOSC) 2022 Infographic Competition.
The organiser of the competition IChemE's Palm Oil Processing Special Interest Group (POPSIG) received a total of 89 submissions with 192 students participated across 38 departments from 30 universities. The SEGi team consists of Tengku Regina Marsya Binti Tengku Murad, Eshwarr G Sivakumar and Tan Wai Hong.
Based on the competition theme, the team created a poster highlighting how technological advancement in the palm oil industry not only improves productivity but also satisfies the needs of the present population and contributes to the Sustainable Development Goals (SDGs).
Congratulations to the team! Well done! The award presentation was held on 13 September 2022 at InterContinental Hotel Kuala Lumpur.