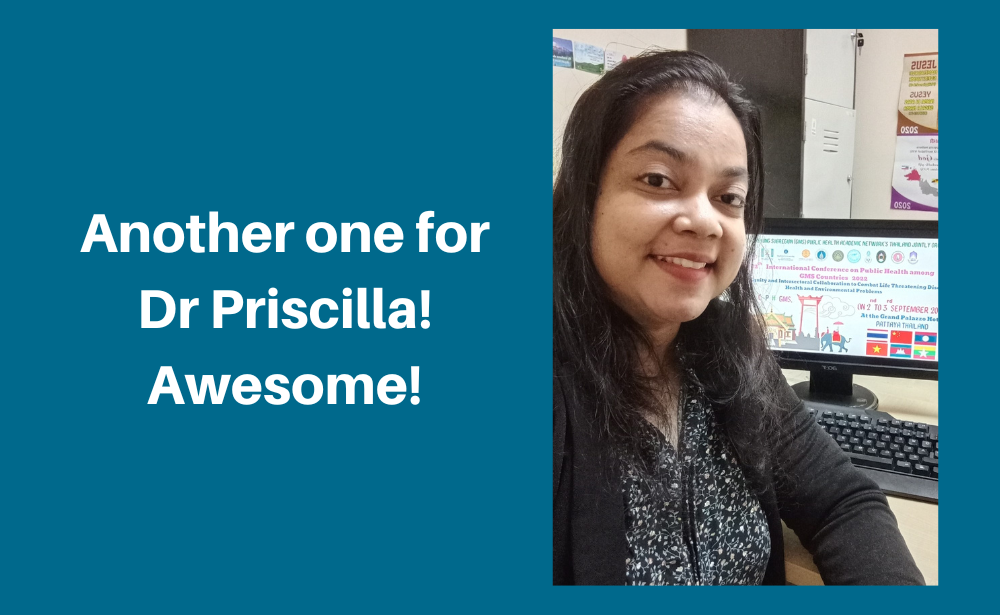 Once again, Dr Priscilla Das of the Faculty of Medicine, Nursing & Health Sciences has done it again! This time she took home the 2nd place of the Outstanding Oral Presentation Award at the 12th International Conference on Public Health Among Greater Mekong Subregion (GMS) Countries 2022.
The event was held at Grand Palazzo Hotel, Pattaya, Thailand, on 2 and 3 September. Dr Priscilla presented the paper 'Coping styles among Malaysian university students during covid-19 outbreak', co authored by Assoc. Prof. Saravana Kumar and Dr Rebecca Wong Shin Yee.
Dr Priscilla previously won the best presenter award at the recent SiBEST conference and Global Conference on Business & Social Sciences.
The 12th International Conference on Public Health Among GMS Countries 2022 is an initiative of GMS Public Health Academic Network. The Network is committed to enhance the quality and relevance of educational and training programmes in the public health in the GMS. The Networks aim to achieve the highest possible level of health among the people and to promote equity of health in GMS.