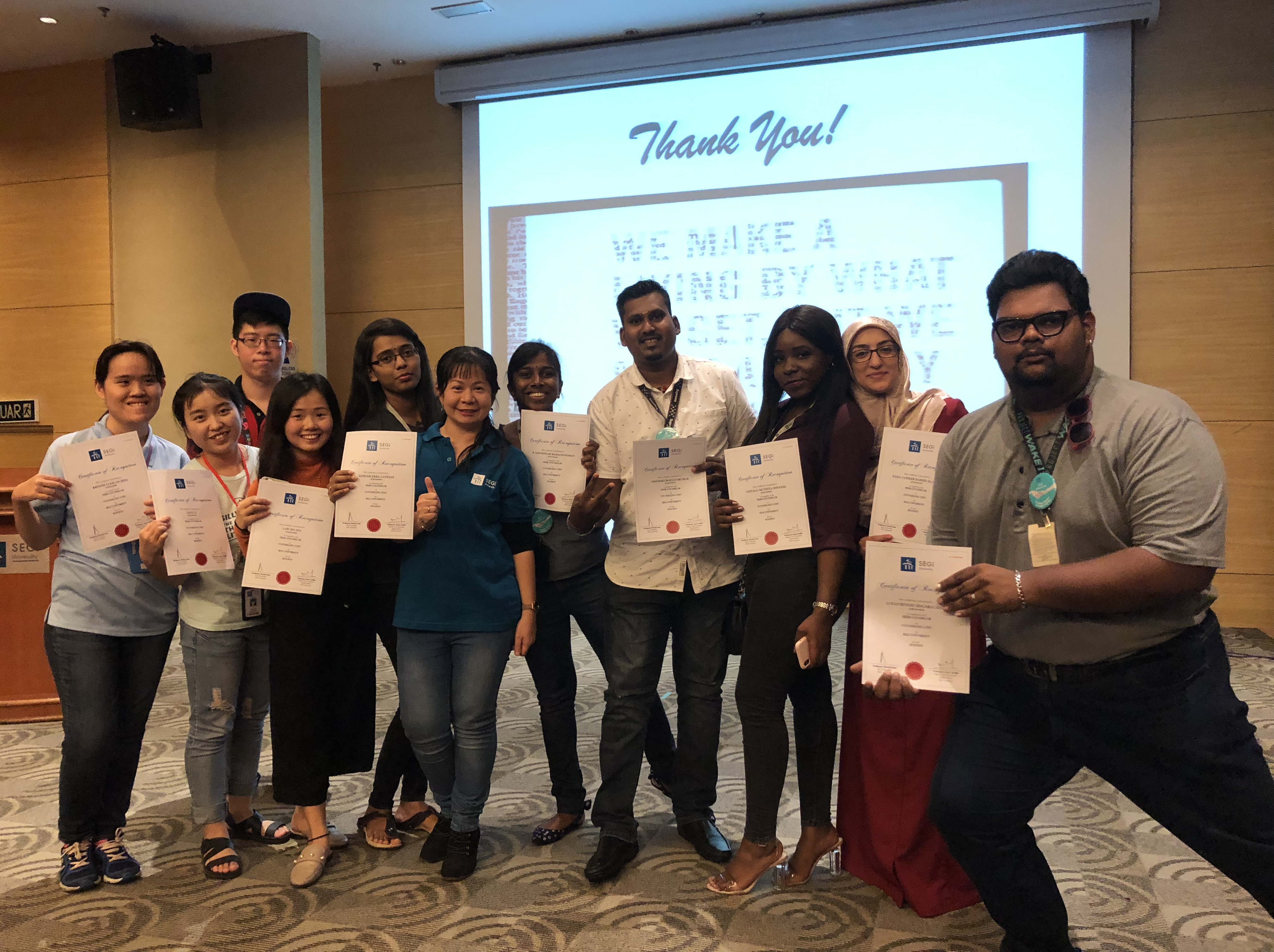 Student Affairs Division of SEGi University recently organised an Oath Taking Ceremony for Peer Counsellors and Student Volunteers on 15 March 2019.
The peer counsellors took an Oath of Confidentiality, which is similar to informed consent for those seeking counselling services. While the student volunteer team assists in all events including community work, peer counsellors are trained with skills to reach out to those with emotional distress. They would also assist in mental health programmes organised by the Counselling Unit.

Taking Oath of Confidentiality by Peer Counselors 2019/2020 lead by Adib Aiman

Congratulations to all and may the Best in You, Made Possible!