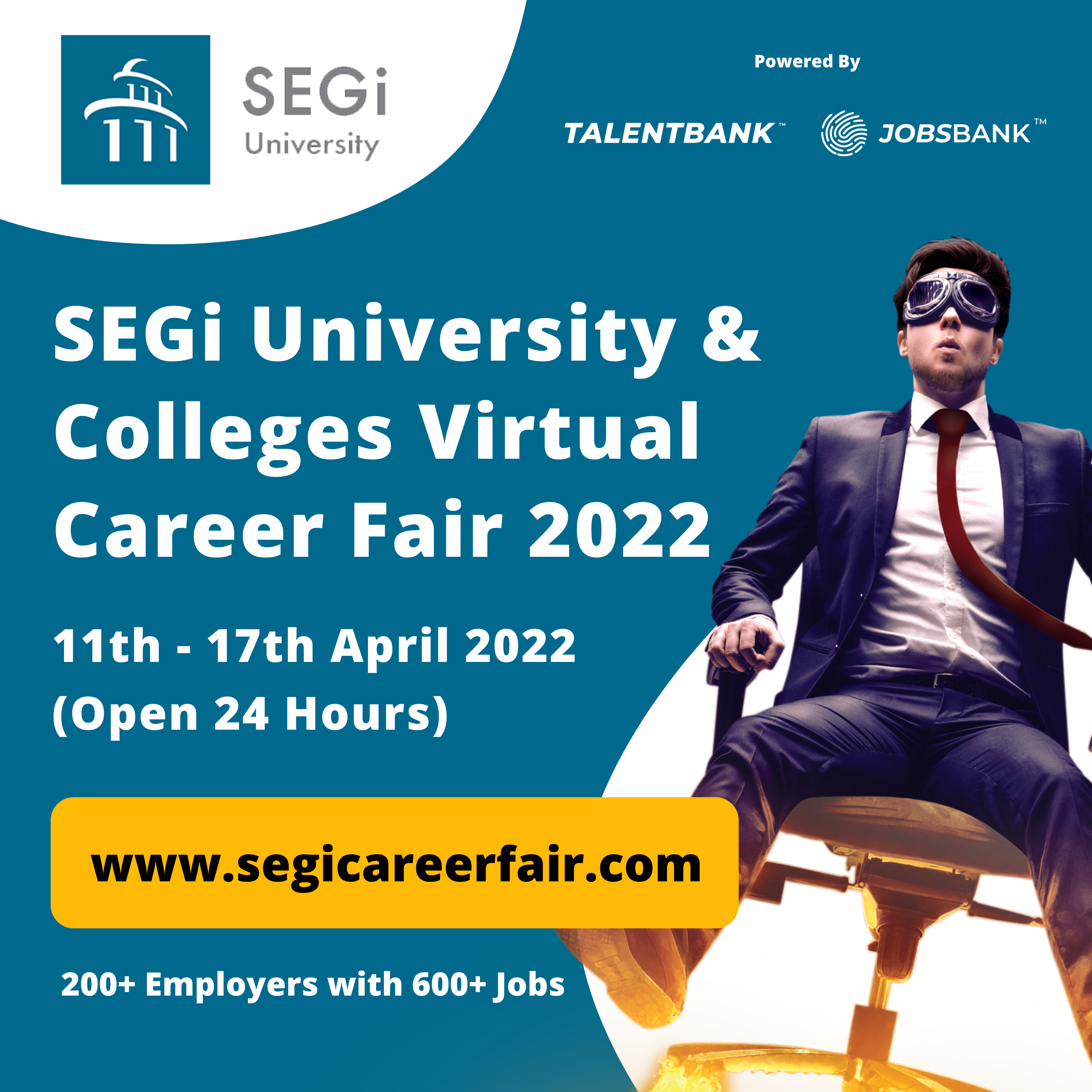 ATTENTION ALL GRADUATES & STUDENTS!
Dear Students,
Greetings from SEGi Career & Alumni Liaison Office!
We are pleased to inform you that the SEGi University Virtual Career Fair 2022 is now open for registration. Click HERE to register.
SEGi University Virtual Career Fair is a digital career fair that will be held for 7 days [11-17 April 2022] which will target more than 100 employers from various industries. This is an excellent platform to apply for internships and graduate employment opportunities.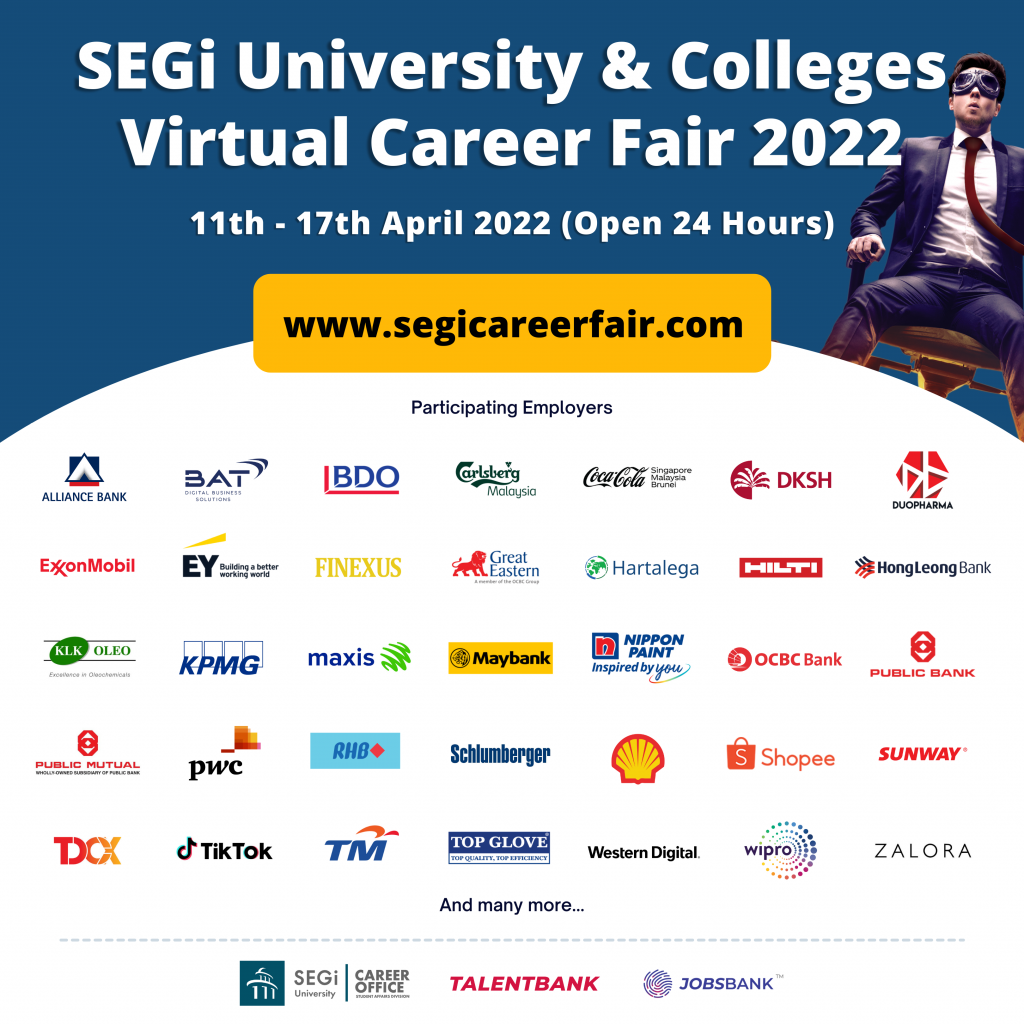 Venue:
Held online at www.segicareerfair.com
Date & Time:
11-April 2022 – 17-April 2022 | Open 24 Hours
What's Next?
Visit www.segicareerfair.com and register for an account. Complete your profile information and upload your latest resume, you are then allowed to apply for any job vacancies. Do remember to check out your account every two to three days as employers might have dropped you a new message or shortlisted your applications.
Need further assistance or clarification?
Should you face any technical difficulties, please send in your inquiries to [email protected]