Bright minds and exemplary students gathered together to receive their awards at the SEGi Scholarship Awards Ceremony.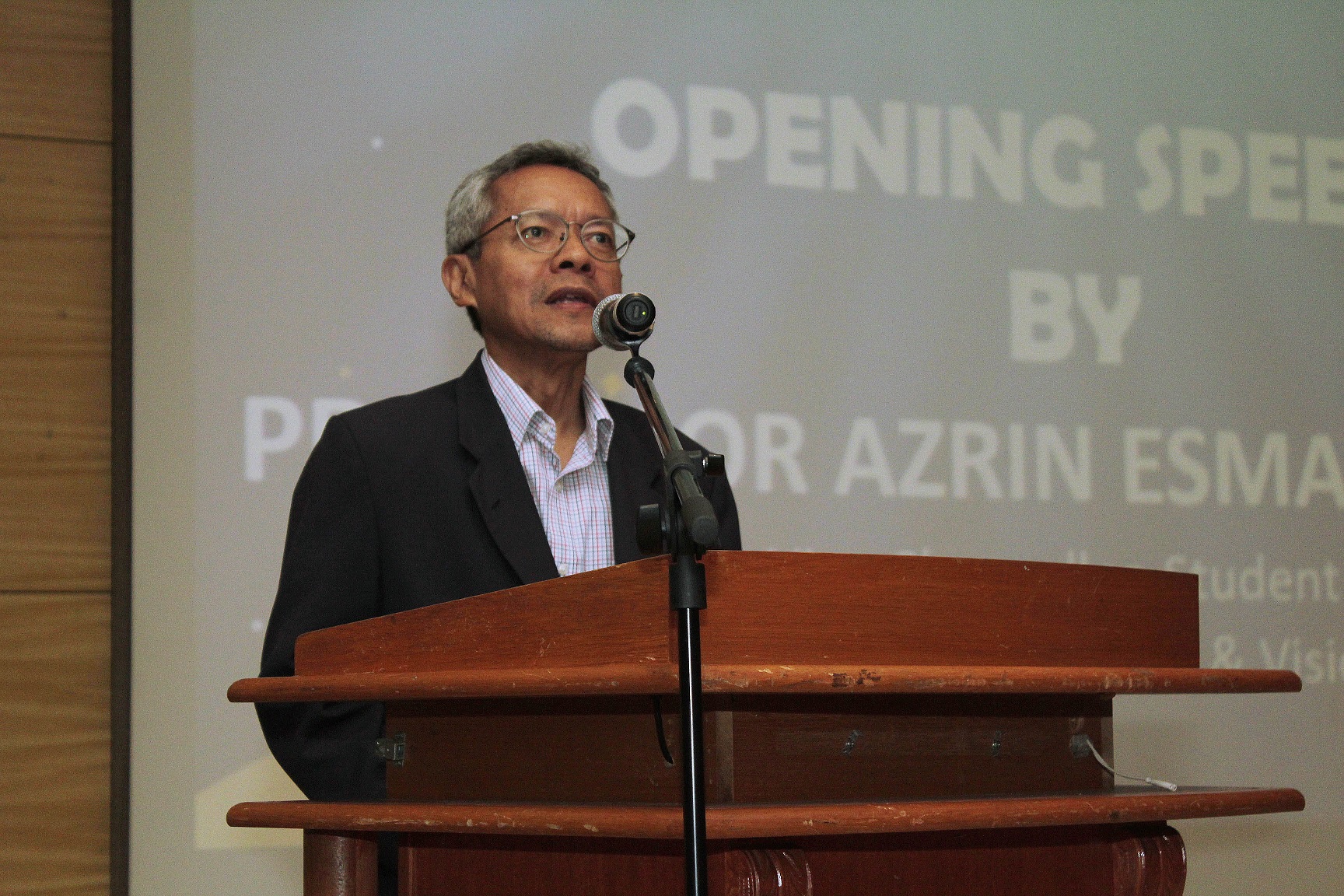 "I am extremely proud that this year, more than 100 students have received our scholarships," said Professor Azrin Esmady Arifin, Deputy Vice-Chancellor of Student Affairs, SEGi University. "I'd like to congratulate all of the recipients who have been selected to receive this award and I hope that this drives you to excel in your studies with the environment and quality education provided here in SEGi."
Here's what some of the recipients had to say after receiving their awards: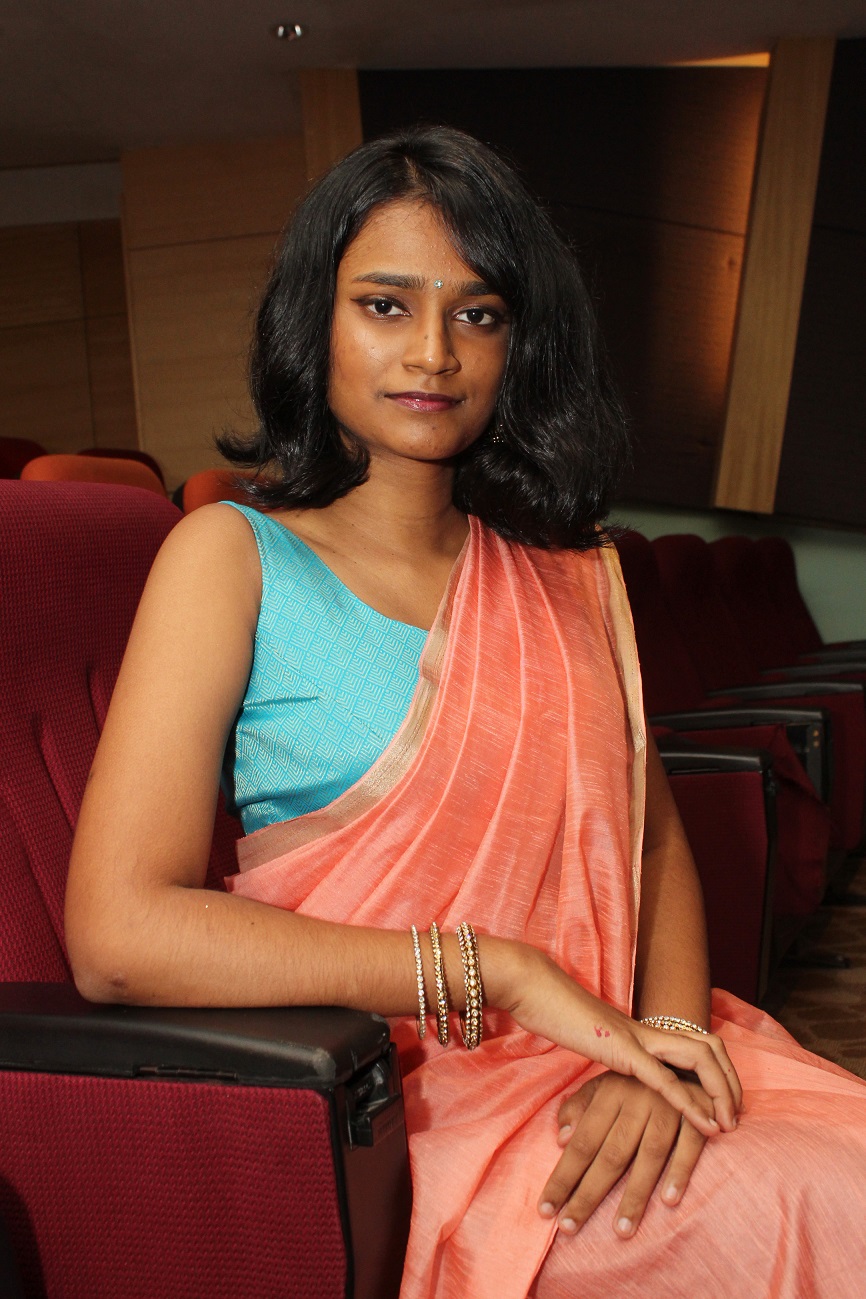 Luvynna Preeshatny Jerry, one of the recipients of the High Achievers award, shared with us about her struggles, dreams, and what receiving the scholarship means to her.
"My SPM results weren't the best so my target was to shine bright in my studies and to prove to people that I can do it. It was a big challenge for me but I'm happy I achieved it. I'm working towards a career in being a lecturer so I can help educate others in the future," said Luvynna.
She also dedicates the award to her parents. Hailing from a middle class background, her parents couldn't always provide financial aid to Luvynna but she extended her gratitude that they supported her anyway in any means they could. Her ambitions also include opening an animal shelter to give a helping hand to those who need it.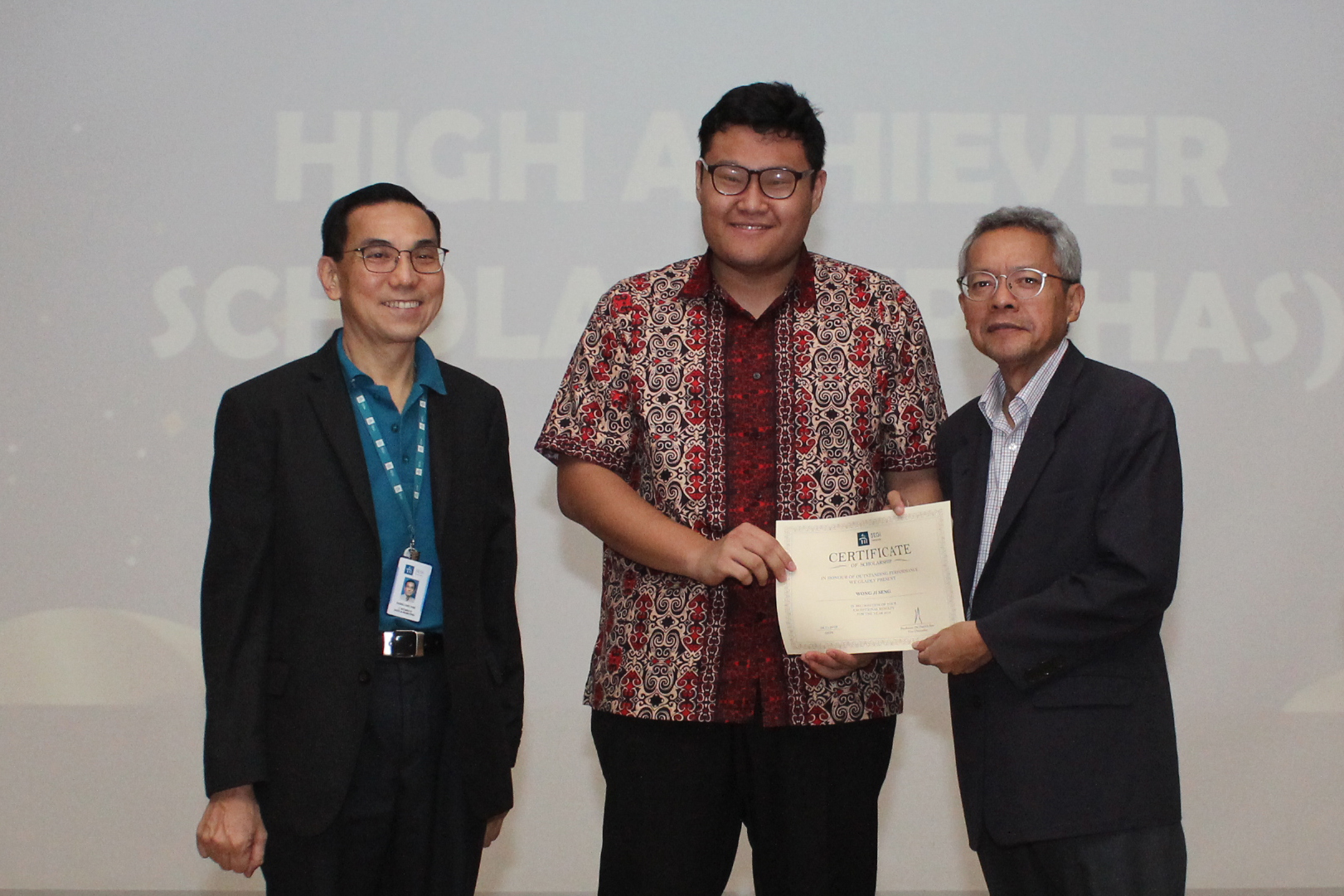 Desmond Wong Ji Seng, another recipient of the High Achievers award, conveyed that getting a scholarship meant a lot to him as it took the financial burden off his parents' shoulders.
"I live with my grandmother while my parents are away for work. This scholarship is very meaningful to me and my family since we are not well off. It helps students like me get access to a good education. I am not just happy. I feel now I also have the added responsibility to prove myself so I am determined to do my best," said the Journalism major student.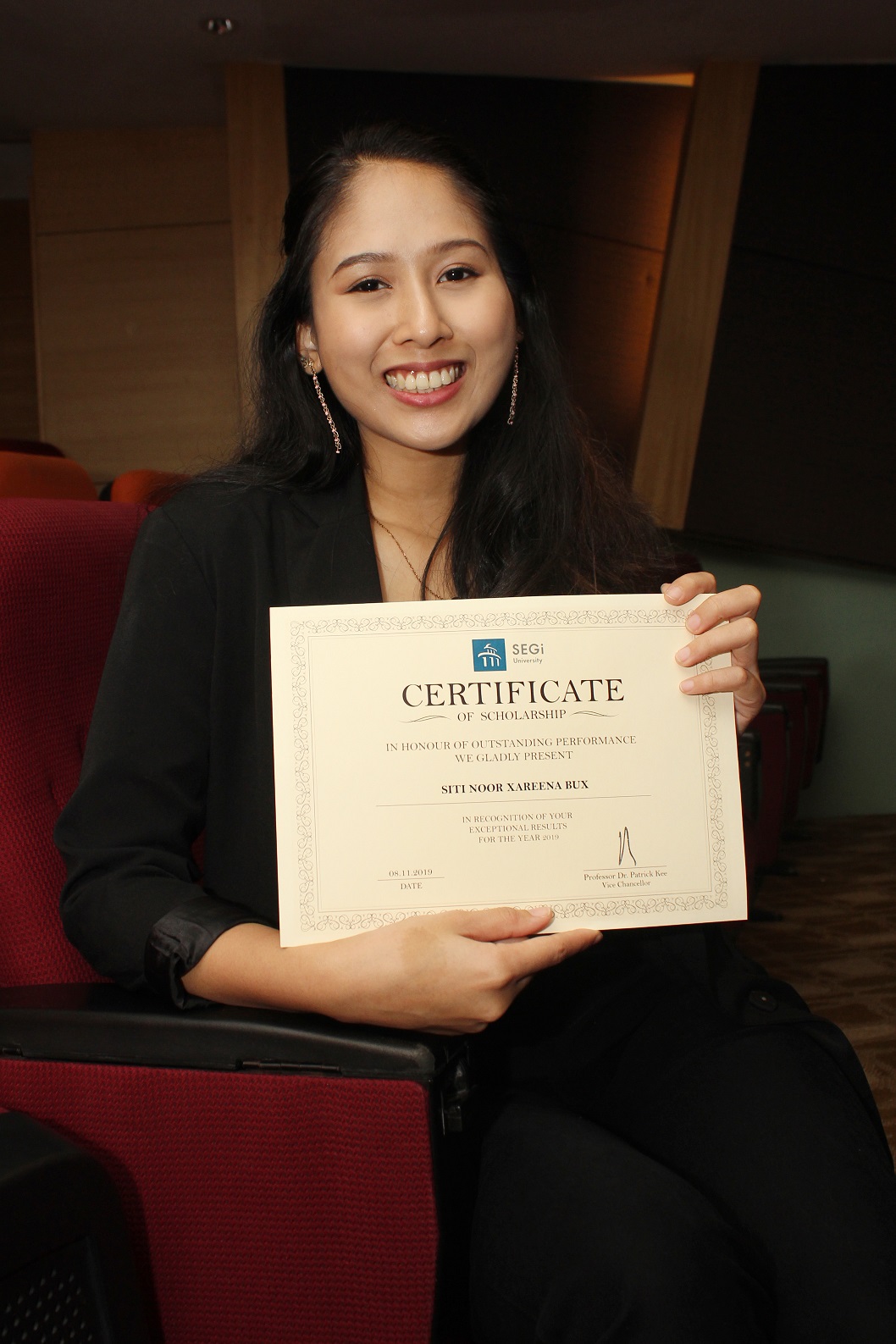 Siti Noor Xareena Bux happily expressed her joy when she received her scholarship. She had also received the High Achievers award.
"This award means a lot to me. I feel that all of my hard work has really come through and I have made my parents proud", said Siti Noor Xareena.
Both of her parents are educators from an academic background and they inspired her to work hard. She aims to make it big in advertising as a copywriter as she enjoys reading and writing.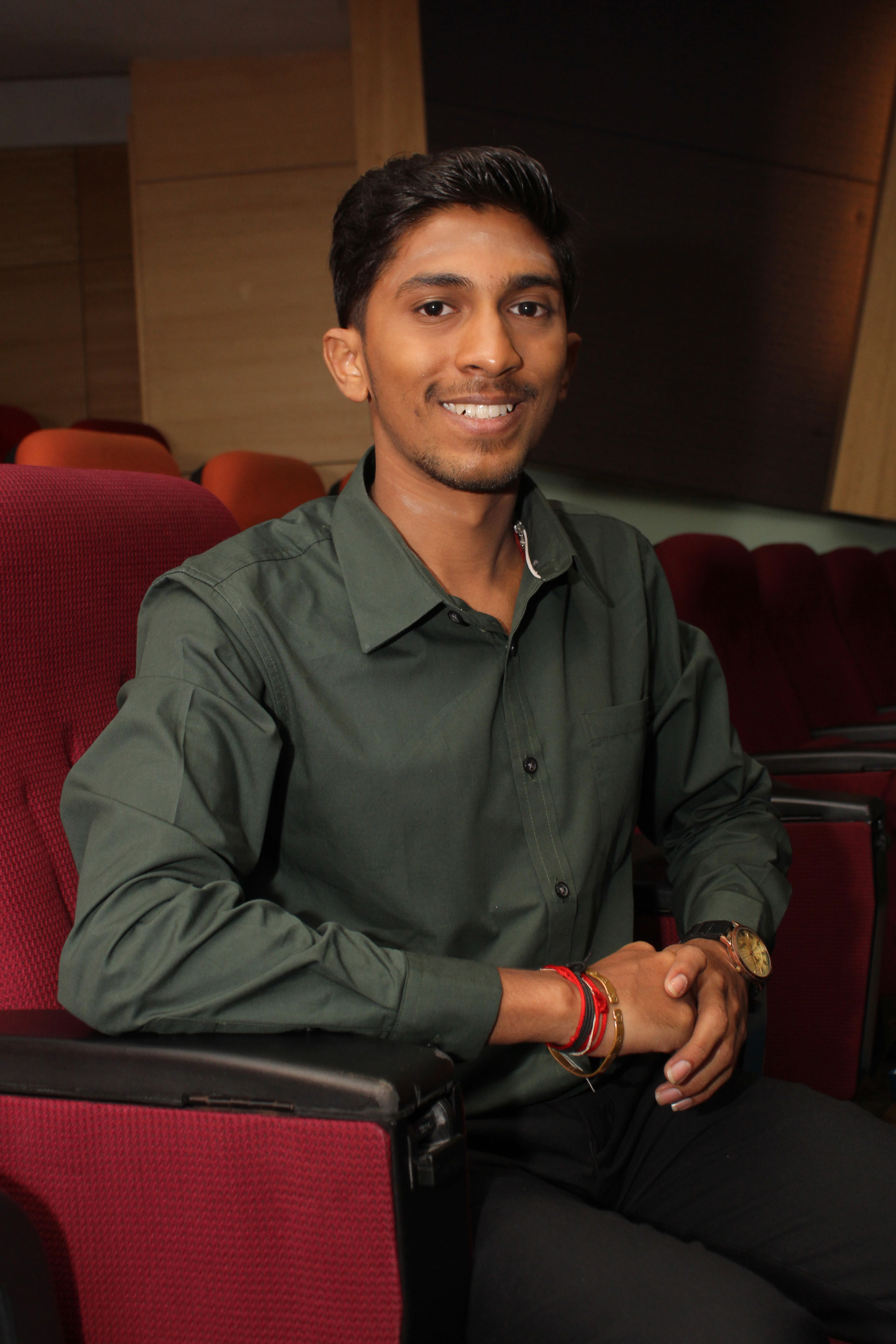 M. Kartikeya who is currently pursuing TESL (Teaching English as Second Language) said he was so happy and proud to have been awarded a scholarship based on his performance in his Foundation in Arts programme.
"All my late nights and sacrifices feel worthwhile. I believe I have earned this with the blessings of my parents and lecturers. I have always had the passion to teach so I figured why not get to the extreme point of teaching and become a Professor. It requires a lot of hard work and this scholarship is the start of it," said Kartikeya.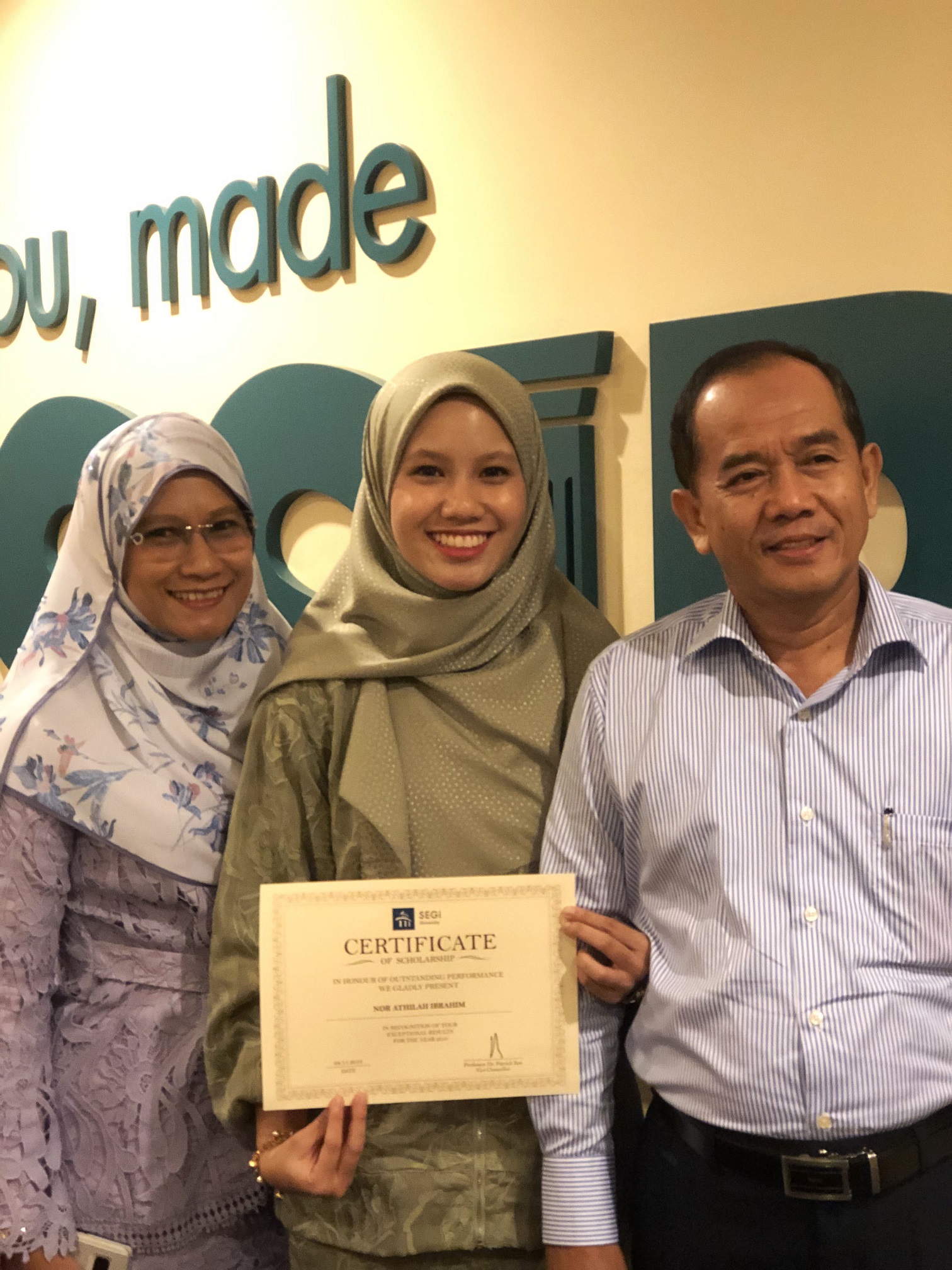 Nor Athilah Binti Ibrahim shared her ambitions of making big changes for the future after receiving the High Achievers award.
"This award drives me to take the step to make a change to the Early Childhood Education landscape in Malaysia so that it would be even better compared to those in other countries."
Mrs. Salina Binti Ahmad, mother to Nor Athilah, expressed how proud she felt of her daughter and impressed with the efforts made by SEGi to organise the Scholarship Awards.
"As a parent, I am very grateful to SEGi for awarding local students with scholarships. It's not an easy task and I hope SEGi can continue to provide students with quality education. I chose SEGi University for my daughter because the programme she is pursuing is accredited and partnered with a well-known university in the UK. I pray that my daughter will continue to maintain her efforts and utilise this opportunity that has been given by SEGi to the fullest."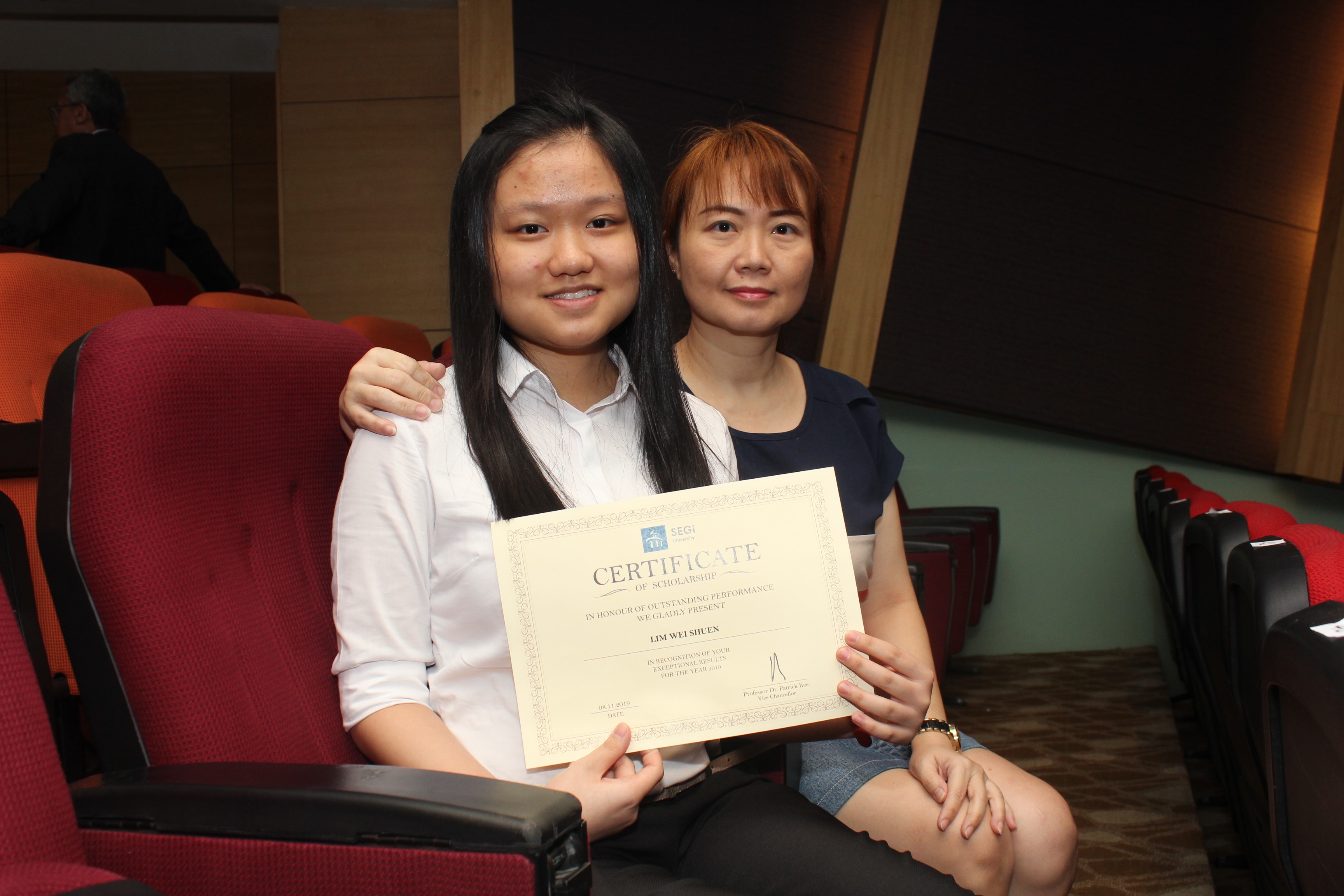 Lim Wei Shuen held her High Achievers award certificate cheerfully and found the ceremony to be memorable for her and her mother.
"I never thought I, myself, would receive this award. The pressure to get the scholarship motivated me so much so that I studied hard and I feel the effort was definitely worth it", said Wei Shuen.
Mrs. Yap Chai Ching, who is 48 years old and working as a Human Resource Assistant Manager, expressed her appreciation towards SEGi University for awarding the scholarship to her daughter.
"I hope the awards carry on to help more students achieve their dreams. If my daughter hopes to further her education, I'll respect her decision and continue to support her."
Wei Shuen shared that she wants to become an accountant or auditor in the future, so she hopes to pursue a Bachelor's Degree in Accounting & Finance after completing her Foundation studies.
SEGi University awarded RM3.4 million worth of scholarships to over 100 deserving students seeking to pursue their tertiary education at its 2019 Scholarship Awards Presentation ceremony. There were three types of scholarships awarded to students based on merit; the High Achievers, Sports, and Special Scholarships.
SEGi University hopes that the opportunity given to these young individuals would aid them in reaching their goals. We aim to provide them the tools for them to go further so that they too can pave their way to a better tomorrow.