SEGi University's Centre for Pre-U Studies and the Counseling Services of Student Affairs had co-organized the Foundation Awards Ceremony for the foundation graduates at Auditorium A.
The ceremony was held to reward the students for their academic and co-curricular achievements. The ceremony started with an opening address by Dr Chiong Kai Shing, Head,  Centre for Pre-University Studies, followed by a welcoming message by Prof. Azrin, Deputy Vice Chancellor of Student Affairs.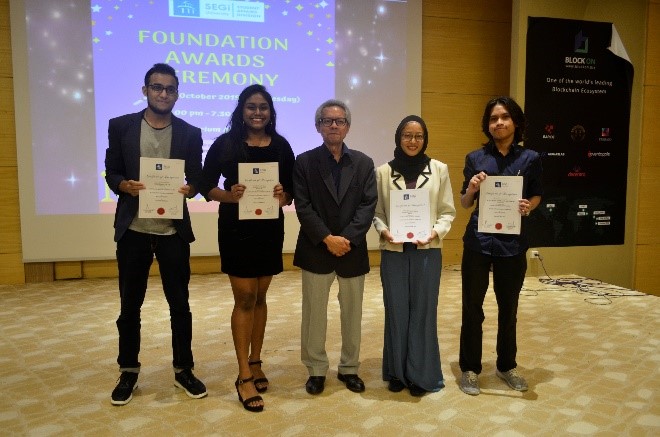 Most Active and Most Participative awards achievers with Prof Azrin.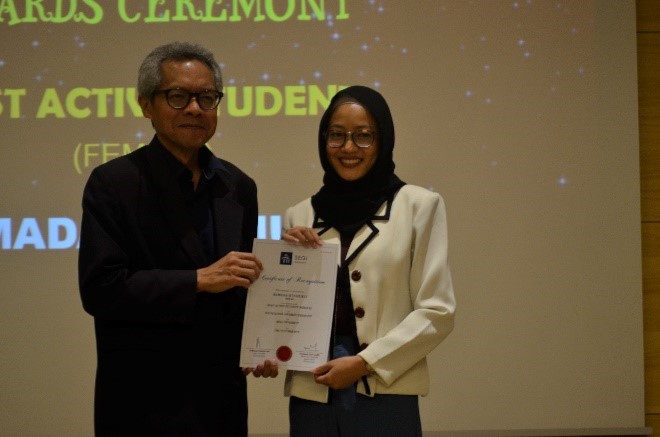 Most Active Student award given to Hamada SitaMurti by Prof. Azrin.
The foundation graduates had enjoyed the remarkable video presentation, before proceeding to the highlight of the day. The Dean's List achievers were conferred by Dr Chiong Kai Shing, while non-academic awards were given by Prof. Azrin Ariffin.
Amongst the non-academic awards been given on that day were 26 achievers for Dean's List awards who have scored CGPA 3.5 and above, followed by the Most Active Student and Most Participative Student awards. The ceremony ended with dinner for the parents and foundation graduates.
Congratulations to all foundation graduates! Your sincere effort deserves this success. All the best for the future!