In conjunction with Mental Health Awareness Campaign, the Peer Counselors team under the Counseling Services of Student Affairs SEGi University had organized a Telematch games on 11th October 2019.
A telematch was held on the last day of the campaign which participated by 31 students, represented by 7 clubs and societies that registered under Student Affairs of SEGi University. It was held to promote healthy lifestyle in physical, mental health and to promote team spirits.
Before started the games, the participants were given a briefing about the rules and the checkpoints. There were five interesting games for each checkpoint such as Blind Barista, Baby Rattle, Tic-Tac-Toe, Ballon Bridge and Chicken Fight.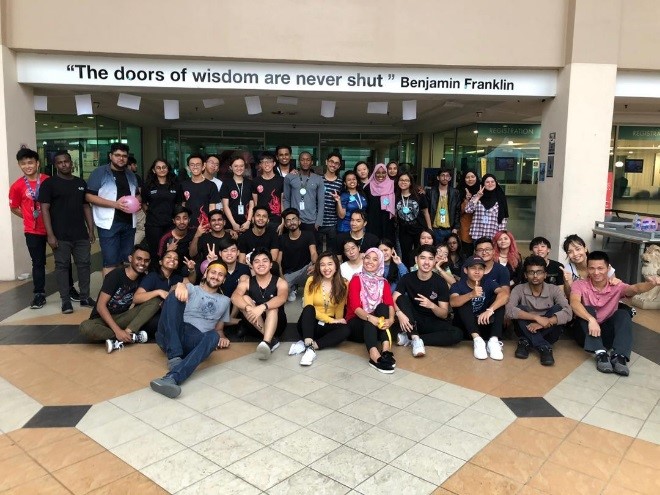 A group photo with telematch participants.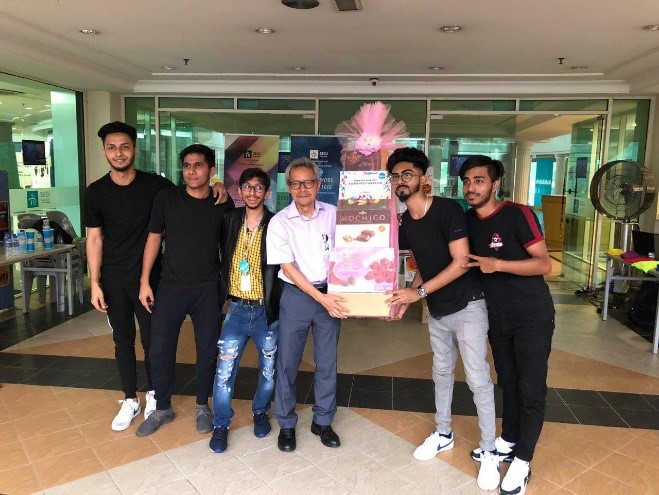 Prof Azrin presented the prize to the champion, Cricket Club.
The telematch took place around the campus. Participants had to tackle many obstacles, all designed to test their teamwork. The last checkpoint was Chicken Fight. The winners were determined by accumulation of the total scores from each checkpoints.
The prize giving ceremony were held at the end of the telematch and the prizes were given by DVC Student Affairs Prof. Azrin. The champion is Cricket Club, followed by ICheme Student Chapter Group A and ICheme Group B.
"The body heals with play. The mind heals with laughter and the spirit heals with joy".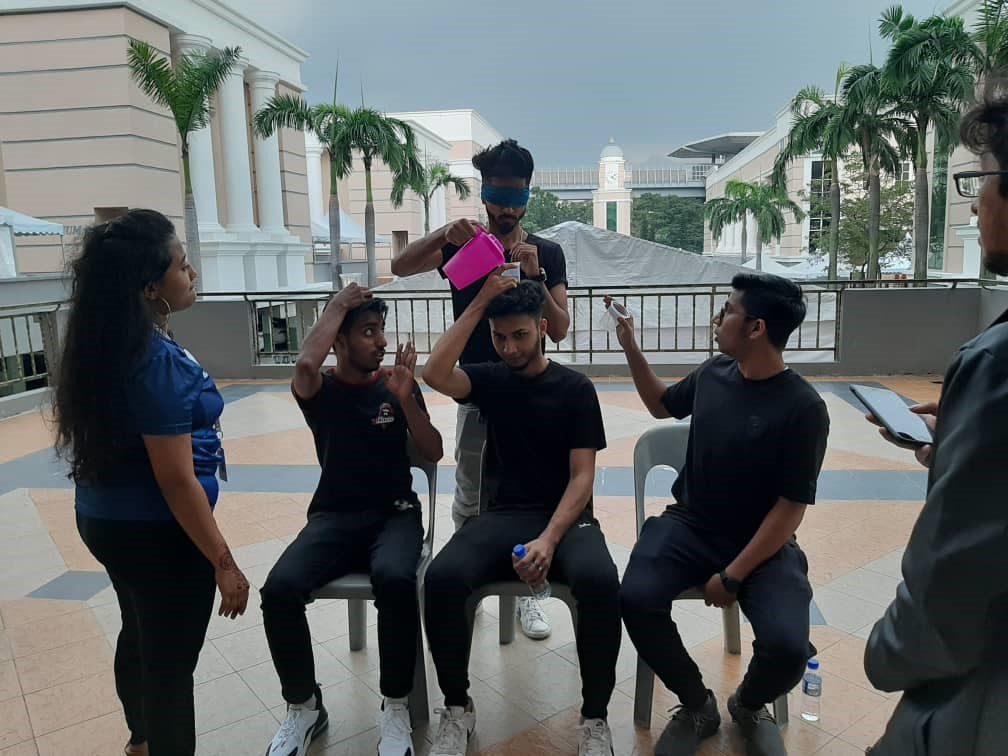 Blind Barista game.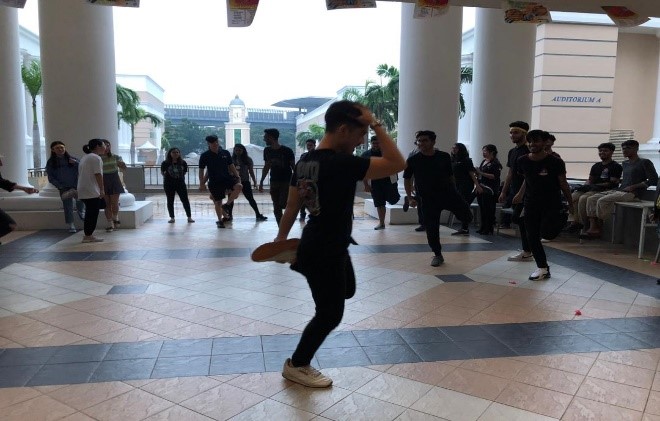 Ballon Bridge game.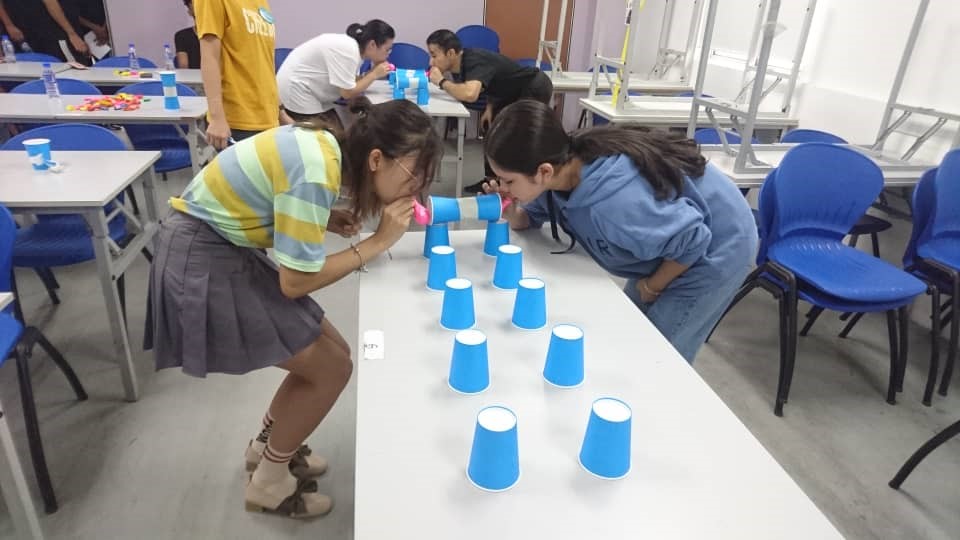 Baby Rattle game.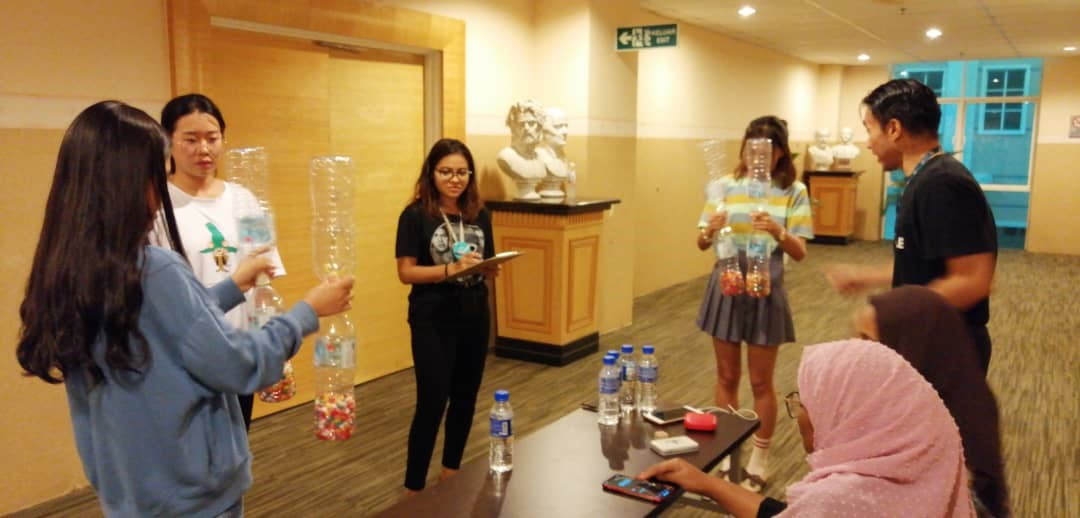 Tic- Tac-Toe game.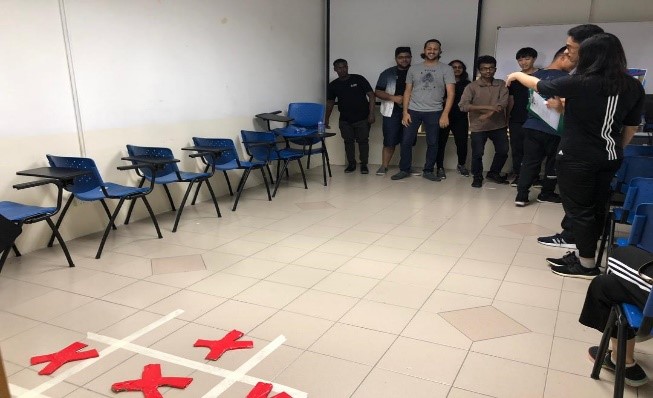 Chicken Fight game.