Women's empowerment can be defined to promoting women's sense of self-worth, their ability to determine their own choices, and their right to influence social change for themselves and others.
In conjunction with International Women's Day which falls on 8th March every year, the counselling unit of Student Affairs SEGi University, in collaboration with the Chalkzone Academia, had organized A Journey Against All Odds. The event was held in a form of a personal and inspirational sharing by two women speakers, which were Ms. Shera Ann Bosco, founder and CEO of CARING MOMS network and Dr. Madiha, the founder of PlusVibes.
The inspirational sharing was moderated by June Ng from Chalkzone Academia and Sarmitha from the Peer Counsellors Group. Ms. Shera started with powerful sharing about women empowerment. Caring MOMS, her network which was founded in April 2016, is a cross channel platform for women to realize their potential even from the comforts of their homes and cater to the needs of families. It continues to inspire more and more women to take charge and prove that they are valuable asset to the community. Meanwhile Dr. Madiha shared about her earlier personal struggles which inspired her to create PlusVibes, a mobile application and a platform that integrates mental health associations, volunteer listeners and campaigners to encourage self-development and motivation.
Both Ms. Shera and Dr Madiha's life stories sharing were very inspirational and impressive, serving as role models of women who manage to break barriers and fighting the accepted norms for how we see women and what they can achieve.
Thank you both for the inspirational sharing!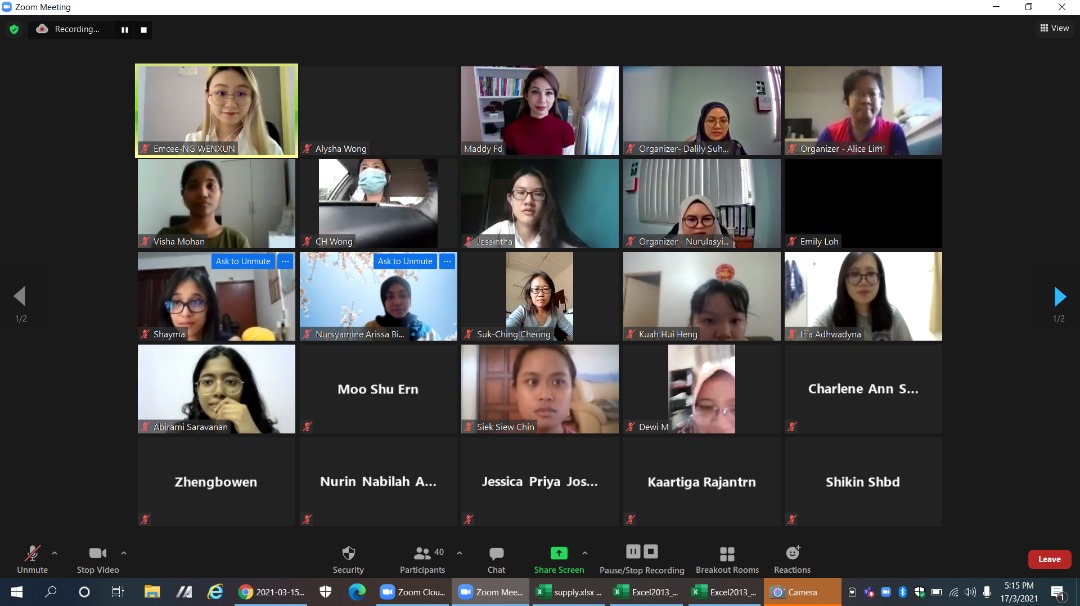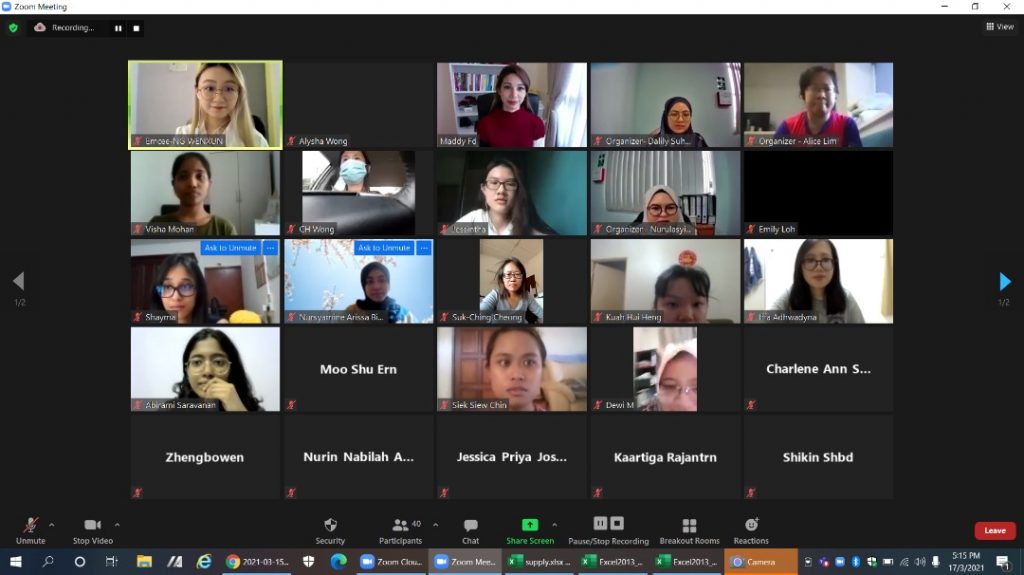 The sharing was attended by a decent number of 50 participants.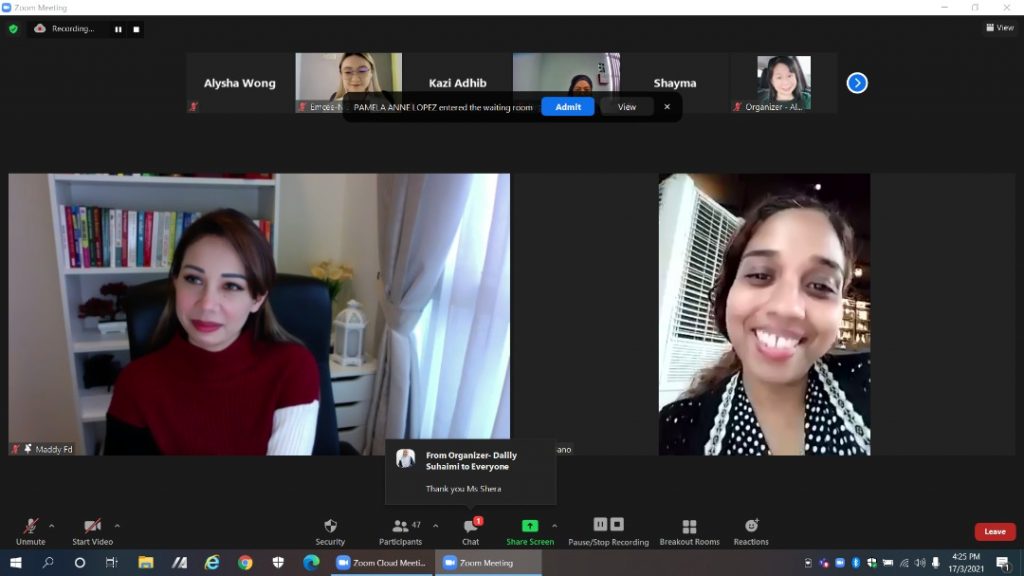 Left pic (Dr. Madiha) and Right pic (Ms. Shera)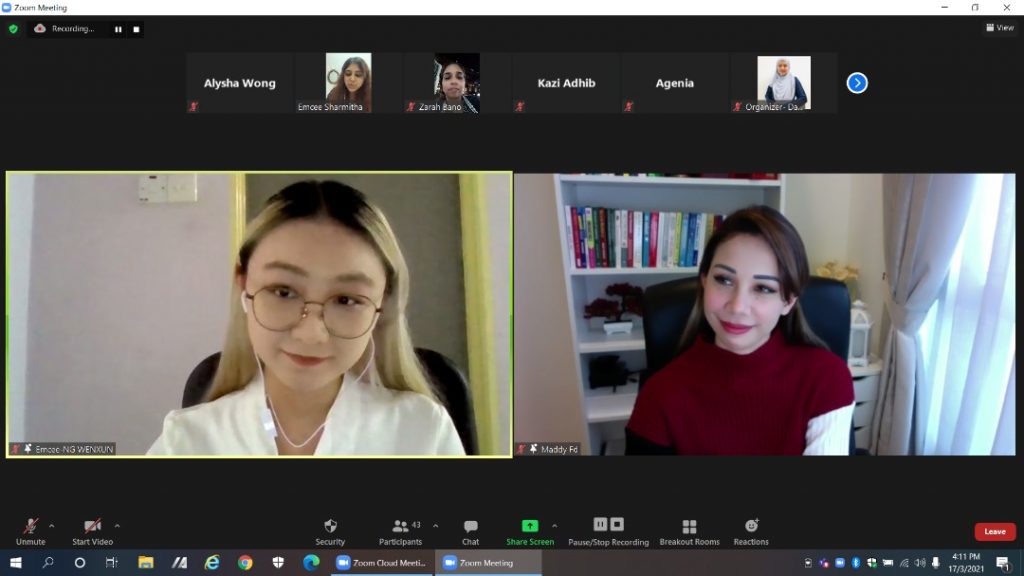 Dr. Madiha was been interviewed by June, a Chalkzone Academia committee.